Around 600 containers are reported lost from a feeder container ship that sank at the port of Kaohsiung in Taiwan.
As earlier reported by TradeWinds, the Palau-registered, 1,262-teu Angel (built 2003) developed a serious list thought to be caused by water ingress just outside the port.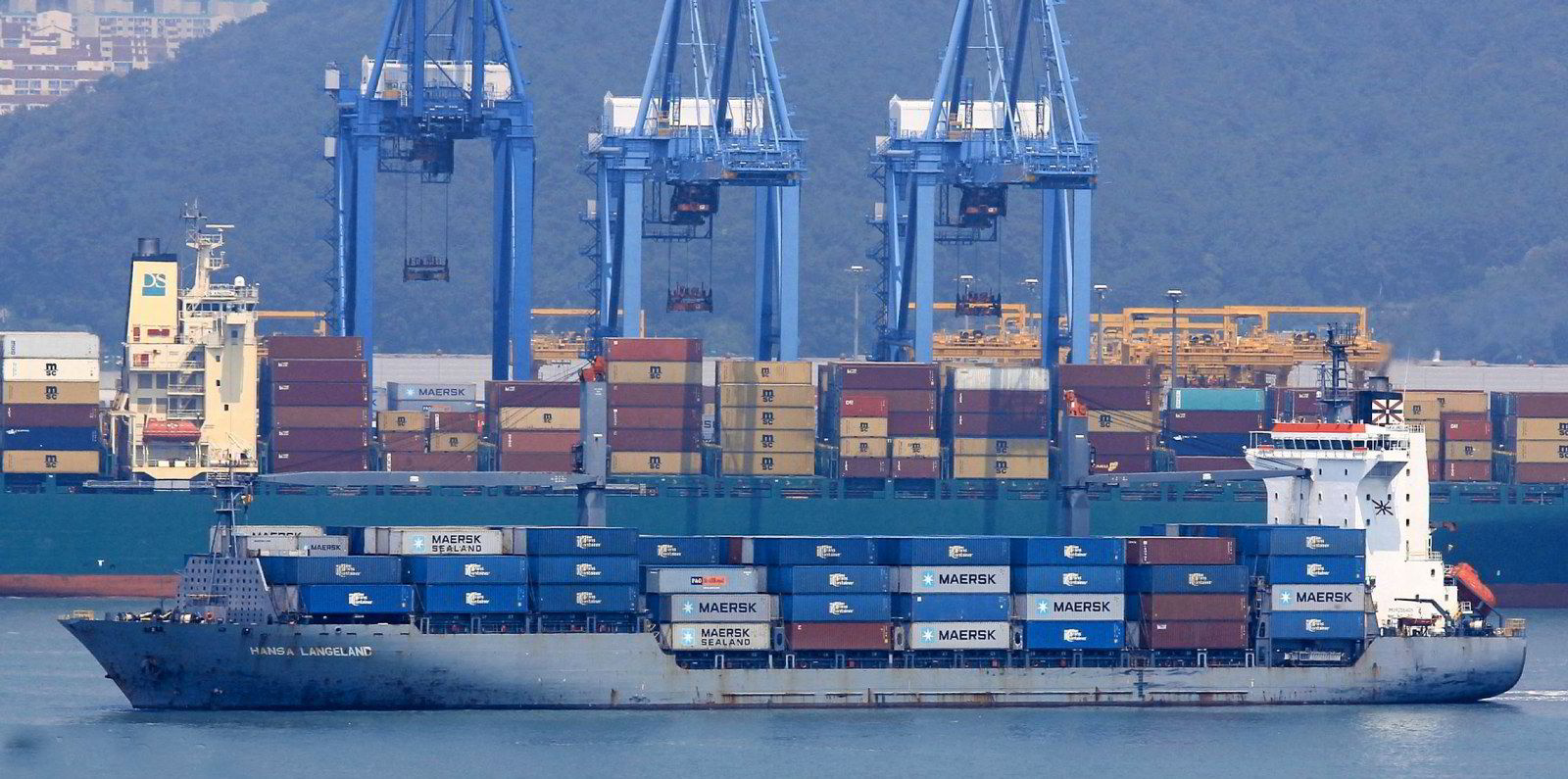 Taiwan International Ports said that the vessel has now sunk, with local reports suggesting that around 600 containers in total have now been lost from the vessel.
The Kaohsiung City government, the Coast Guard Administration, Kaohsiung Harbor Bureau and Fisheries Agency are coordinating efforts to retrieve the containers with the use of local boats.
It is expected the operation could take several days to complete.
The boxes are reportedly causing a hazard to the local fishing industry.
There are also concerns over possible pollution.
The vessel has around 393.4 metric tonnes of low-sulphur fuel oil on board and 91 tonnes of diesel.
Salvage options are now under consideration.
As earlier reported, the Indian Register of Shipping withdrew class from the Angel in May this year. The ship is listed as high-risk under the Tokyo MOU on port state control and has not been inspected in the region since 2018.
The ship is not entered with a protection and indemnity club member under the International Group of P&I Clubs.
The incident is likely to spoil any recent improvement in the number of shipping containers lost at sea from boxships.
According to figures from the World Shipping Council, to the end of 2021 the average number of containers lost at sea each year was 1,566.
But in 2022 that figure had reduced to just 661.